Τι μας αρέσει
Shirin Neshat's new film premiers in NY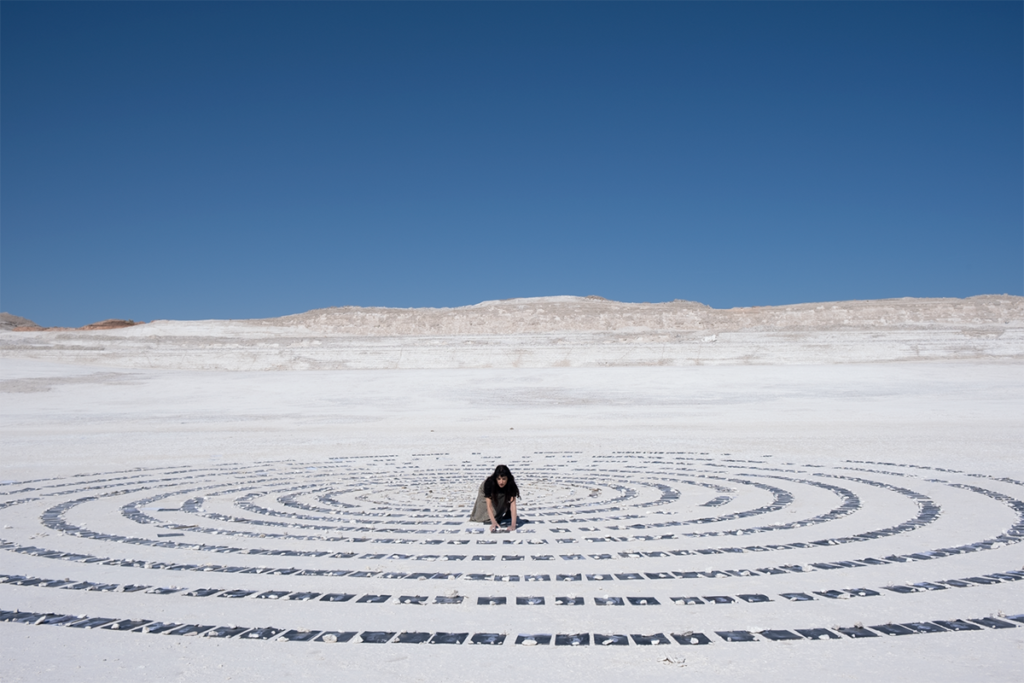 We're happy to announce that Shirin Neshat and Shoja Azari 's latest feature film "Land of Dreams" (2021) will have its North American Premiere at the Tribeca Film Festival on June 17th, 18th and 19th.
-June 17th (premiere) at 5pm at SVA Theatre 1 Silas (Q/A & actors attending)
-June 18th at 9pm at Village Easy by Angelika: Theatre 1 (Q/A)
-June 19th at 9:30pm at Village East by Angelika: Theatre 7 (Q/A)
LAND OF DREAMS
In the near future, the census goes beyond data collection to explore the dreams of those interviewed. But the uses of that information are unknown, even to those gathering it like photographer Simin (Sheila Vand). But as she begins taking on new responsibilities for the government that employs her, Simin's morals, connection to community, and safety become tested in unforeseeable ways.
A science-fiction satire that sports a star-studded supporting cast of Matt Dillon, Anna Gunn, and Isabella Rossellini, Land of Dreams is deeply grounded in current American politics and prejudices while imagining a world of innovation that is equal parts insightful and terrifying. Audacious, outrageous, and profoundly human, there is nothing else quite like Land of Dreams out there. Shirin Neshat and Shoja Azari's English-language debut maintains the gorgeous imagery and fiercely anti-authoritarian spirit of their earlier films while applying a uniquely modern focus on surveillance and the limits of the American dream. –Cara Cusumano
tribecafilm.com/films/land-of-dreams-2022
CAST & CREDITS
Directed by Shirin Neshat and Shoja Azari

Shirin Neshat and Shoja Azari are Iranian born filmmakers and visual artists living in New York. They have co-directed three feature-length films, Women Without Men (2009), which received the Silver Lion Award for Best Director at the 66th Venice International Film Festival, Looking For Oum Kulthum (2017,) and Land of Dreams (2021.)
DIRECTOR
Shirin Neshat
PRODUCER/Sol Tryon, Amir Hamz, Christian Springer/SCREENWRITER/Jean-Claude Carrière, Shoja Azari/CINEMATOGRAPHER/Ghasem Ebrahimian
COMPOSER/Michael Brook
EDITOR/Mike Selemon
EXECUTIVE PRODUCER/Amir Neshat, Shirin Neshat, Fahri Yardim, Mark Amin
ASSOCIATE PRODUCER/Lina Bertucci

Μετάβαση στο περιεχόμενο