Advisory board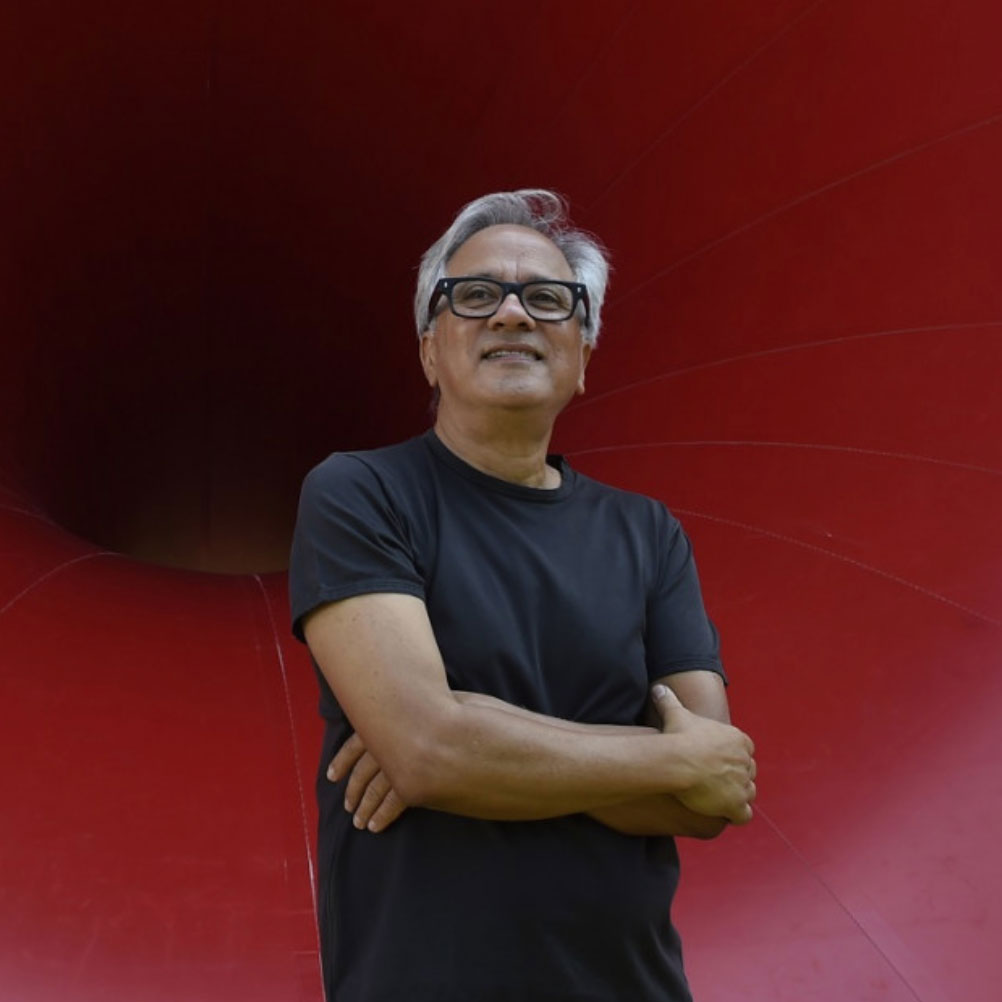 Anish Kapoor
Anish's view on postcapitalism. – A contribution to mέta.
Rape terrifyingly but accurately describes our sad predicament.
The rape of our natural world and its resources.
Profit at any cost, human or environmental seems to be the ruling dictum.
Rape of our people forced into the drudgery of unfulfilling work for wages that can hardly sustain life with more than half our populations across the globe in abject poverty.
Rape of our culture as it is increasingly enslaved to the capitalist desire for commodity.
Rape of our psychic life as we are enticed into the barbaric fantasy of Nationalism
We are it seems at the edge of a precipice bereft of direction and helplessly expectant of renewal. Progressive politics has yet to articulate a way forward while divisive political realities the world over, ominously hold sway as we artists, poets and political thinkers seem out of touch with the mood of the people.
mέta proposes a coalition of poetic political and anthropological thinkers bringing together artists, politicians, psychoanalysts and philosophers to confront the violence that seems to shadow every human interaction.
Perhaps it is in this liminal space between poetry politics and the transcendent that a new psychic territory can be uncovered that might help lead us out of our stasis and into a different spirit that address with compassion the aspirations and hopes of us all.
This urgent work awaits us.
---
Anish Kapoor (British/Indian, b.1954) is regarded as one of the most prominent British-Indian sculptors of his generation. He first gained critical recognition for his work in the 1980s; Kapoor is well known for his intense, almost spiritual, outdoor and indoor site-specific works in which he marries a Modernist sense of pure materiality with a fascination for the manipulation of form and the perception of space. Kapoor, who was born in Bombay and moved to London in the 1970s to study art, first worked on abstract and organic sculptures using fundamental natural materials such as granite, limestone, marble, pigment, and plaster. His sculptures extend formal minimalistic precepts through catching the viewer's attention with rich colors, sensuously refined surfaces, and optical effects of depth and dimension. Since the mid-1990s, Kapoor has explored the notion of the void by creating works that seem to recede into the distance, disappear into walls or floors, or otherwise destabilize assumptions about the physical world. Through transforming properties of objects and materials, Kapoor's recent work increasingly blurs the boundaries between architecture, design, and art. He received great critical attention in the United States for Cloud Gate, a permanent 110-ton sculpture of polished stainless steel created for Chicago's Millennium Park in 2006, and for Sky Mirror, a 35-foot-diameter concave mirror shown in the same year at Rockefeller Center in New York. Kapoor has reached international status, with solo exhibitions at venues around the world, such as the Tate and Hayward Gallery in London, Kunsthalle Basel, the Haus der Kunst in Munich, and the Institute of Contemporary Art in Boston. In 2015, a major exhibition of his work was presented in the gardens of the Palace of Versailles. He represented Britain at the Venice Biennale in 1990, and received the Turner Prize in the following year. Kapoor's work can be found in collections worldwide, notably in The Museum of Modern Art in New York, the Tate Modern in London, the Prada Art Foundation in Milan, and the Guggenheim Museum in Bilbao. He is represented by various galleries including Leslie Sacks Contemporary in Santa Monica, CA and Grosvenor Gallery in London.