Advisory board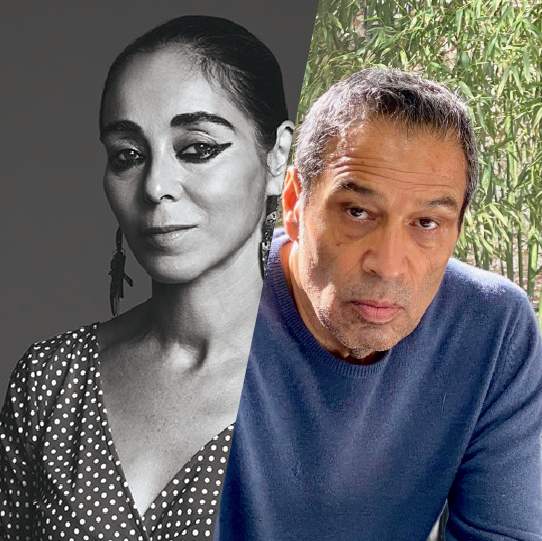 Shirin Neshat & Shoja Azari
Shyrin and Shoja's view on postcapitalism. – A contribution to mέta.
"We have now sunk to a depth at which restatement of the obvious is the first duty of intelligent men."
George Orwell
We have arrived at crossroads, facing the abyss on one side and the possibility of rebirth on the other. The future of capitalism is the abyss. It has already begun its plunge into mania, turbocharging at neck break speed, the destruction of the natural world, and fragmentation of the human spirit. At this juncture, alienation of our labor and our commodified living will feel nostalgic as we enter a simulated world, where we will be mere aliens in a world that belongs to the machines and their owners. As we know it, the dominant art and culture are co-opted, lost their vanguard spirit, and have become means of production of illusion, worship of celebrity, greed, competition, and careerism. They will soon function as stimulants to some pleasure center buried in the depth of our alien souls. We'll be slaves in the orgies of bread and circuses, worshiping the so-called rational Gods of science and technology and looking with awe at our superhuman masters' biologically augmented Pharaohs. Never before the fall into the abyss has been so evident and tangible as capitalism enters its final race.
Yet, through its contradictions, historical capitalism has opened up another possibility, that of the birth of a new social order, perhaps a painful birth, but the real potentiality of new dawn nonetheless. Never before, the human material condition has been favorable to imagine and build a social and existential world where humans live in peace and harmony with each other and nature. Art and culture must be a vehicle of such imagination and possibility. It should inspire us with wonderment and awe at the very mystery of being and what really matters. We, humans, are storytellers and hence capable of writing a new tale for our destiny.
---
Shirin Neshat is an Iranian-born artist and filmmaker living in New York. Neshat works with the mediums of photography, video and film. Neshat has held numerous solo exhibitions at galleries and museums worldwide, including the Museo Correr in Venice, Italy; the Hirshhorn Museum and Sculpture Garden, Washington D.C.; Detroit Institute of the Arts; the Serpentine Gallery, London. A major retrospective of her work, "Shirin Neshat: I Will Greet The Sun Again," was recently held at The Broad Museum, Los Angeles and is currently on view at The Modern Art Museum of Fort Worth. Neshat has been the recipient of the Golden Lion Award – the First International Prize at the 48thVenice Biennial (1999), The Davos World Economic Forum's Crystal Award (2014), and the Praemium Imperiale (2017). Neshat has directed two feature-length films, Women Without Men (2009), which received the Silver Lion Award for Best Director at the 66th Venice International Film Festival, and Looking For Oum Kulthum (2017). In 2017, Neshat also directed her first opera, AIDA at the Salzburg Music Festival, in Austria. Shirin Neshat is represented by Gladstone Gallery, New York and Brussels and Goodman Gallery, London, Johannesburg, and Cape Town.
Shoja Azari is an Iranian born filmmaker and visual artist who lives and works in New York. Azari's feature films, "K," "Windows," "Women Without Men," and "Simple Little Lives" have been screened widely at film festivals around the world. "Women Without Men" Co-Directed with the renowned, filmmaker, visual artist Shirin Neshat, brought the directors the highly prestigious award of the Silver lion (Best Director) at the 2009 Venice international film festival. Azari's art works are in major collections, including (LACMA) La County Museum of art, (MOCA) Museum of Contemporary Art, Los Angeles, (MUSAC) The Museo de Arte Contemporáneo de Castilla y León among others. Shoja Azari and Shirin Neshat's most recent feature film collaboration is "Land of Dreams" expected to be released late 2021 and "Looking For Oum Kulthum" which was widely released in 2017. "Badria", Azari's own latest feature film, was shot in Morocco in 2018 in collaboration with the young filmmaker Rodin Hamidi.