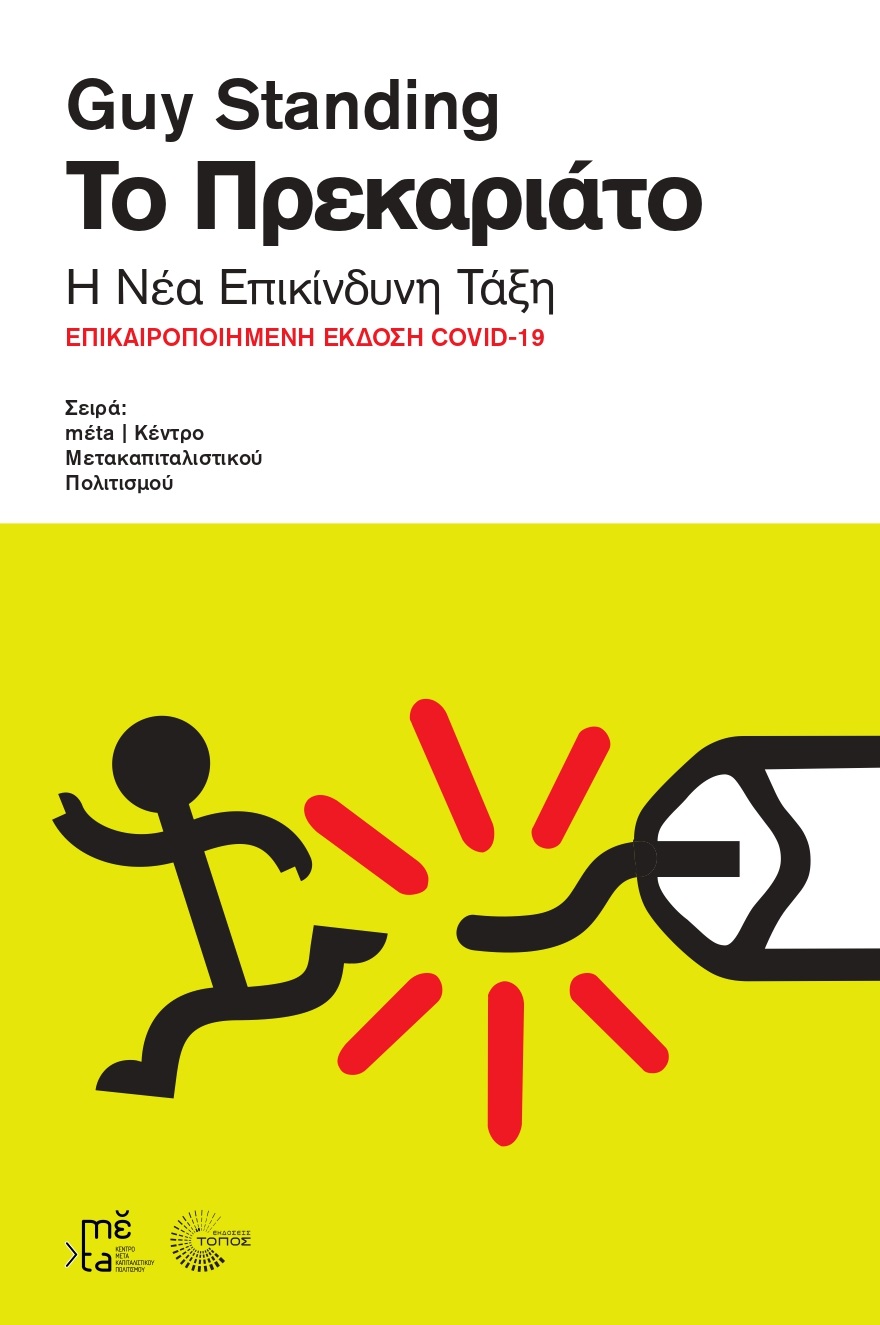 [Book in Greek] The Precariat: The New Dangerous Class | Guy Standing
This book presents the new Precariat – the rapidly growing number of people facing lives of insecurity, on zero hours contracts, moving in and out of jobs that give little meaning to their lives. The delivery driver who brings your packages, the uber driver who gets you to work, the security guard at the mall, the carer looking after our elderly…these are The Precariat.

Guy Standing investigates this new and growing group, finding a frustrated and angry new underclass who are often ignored by politicians and economists. The rise of zero hours contracts, encouraged by fat cat corporations as risk-free employment, and by silicon valley as a way of outsourcing costs and responsibility, has been exacerbated by the COVID pandemic. At the same time, in its experience of lockdown, the western world is realizing the true value of these nurses, carers and key workers.

The answer? The return of income security and meaningful work – the principles 20th century capitalism was built on. By making the fears and desires of the Precariat central to economic thinking, Standing shows how concepts like Basic Income are not just desirable but inevitable, and plots the way to a better future.
A member of mέta's Advisory Board, Guy Standing is Professorial Research Associate, SOAS University of London, and an honorary professor at the University of Sydney. An economist with a PhD from the University of Cambridge, he is a Fellow of the British Academy of Social Sciences, a Fellow of the Royal Society of Arts, co-founder and honorary co-president of the Basic Income Earth Network (BIEN), and member of the Progressive Economy Forum. In 2016-19, he was adviser to Shadow Chancellor of the Exchequer, John McDonnell.
He was professor in SOAS, Bath and Monash Universities, and Director of the ILO's Socio-Economic Security Programme. He has been a consultant for many international bodies, was Research Director for President Mandela's Labour Market Policy Commission, and has implemented several basic income pilots. His books include The Precariat: The New Dangerous Class, published in 23 languages (fourth edition, 2021); The Corruption of Capitalism (third edition, 2021); Basic Income: And how we can make it happen (2017); and Plunder of the Commons (2019). In 2020, he collaborated with Massive Attack in a video based on his book, Battling Eight Giants: Basic Income Now (2020).
Book launch in Athens, Greece:
Discussion with Yanis Varoufakis and Q&A with the audience: