News
OPEN CALL_IN THE ERA OF WAR – The submission form is now available!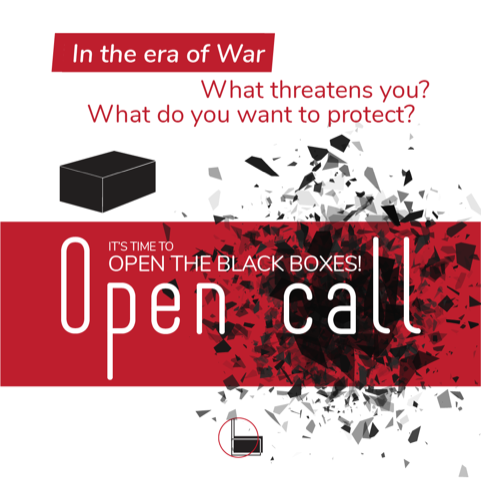 OPEN CALL_IN THE ERA OF WAR – The submission form is now available!
Founded on the principle of "think global – act local", IT'S TIME TO OPEN THE BLACK BOXES!  is an ongoing participatory art project initiated by the Greek artist Danae Stratou, which invites people across the world to send a Single Word online.
Submit the One Word that best expresses that which currently:
–Threatens you the most
–You are most eager to preserve
---
THIS OPEN CALL
DEADLINE: 22/02/2023
EXHIBITION EVENT: more TBA soon!
As if the pandemic crisis, climate emergency, peripheral wars and forced migrations were not enough, big power antagonisms take a most acute form, distracting humanity from facing its most pressing challenges and putting it at risk even of a nuclear escalation. Rabid nationalism gets normalised, entire populations and cultures get "cancelled", free speech and the right to information get all the more restricted, economic life becomes painfully uncertain for the many, new barriers are being erected, millions of refugees are again on the run.
Supported by: mέta (The Centre for Postcapitalist Civilisation), DiEM25, and Progressive International
EXHIBITION EVENT
The words gathered through this call will be used by visual artist Danae Stratou in the creation of an art video which will be presented at the event titled "From Crisis to War: One Year Later", organized by mέta | Centre for Postcapitalist Culture, on Wednesday 22 February 2023 at 19:00, at the Serafeio Athletic & Community Complex of the Municipality of Athens, Ehelidon &, 144 Piraeus Street, Athens 118 54.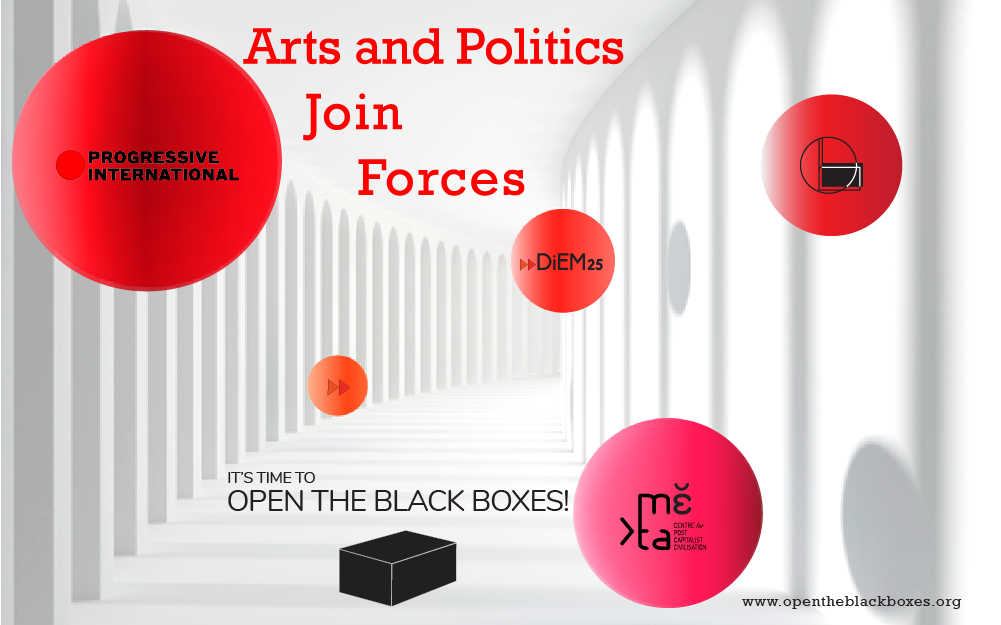 Skip to content