Home by Robert Golden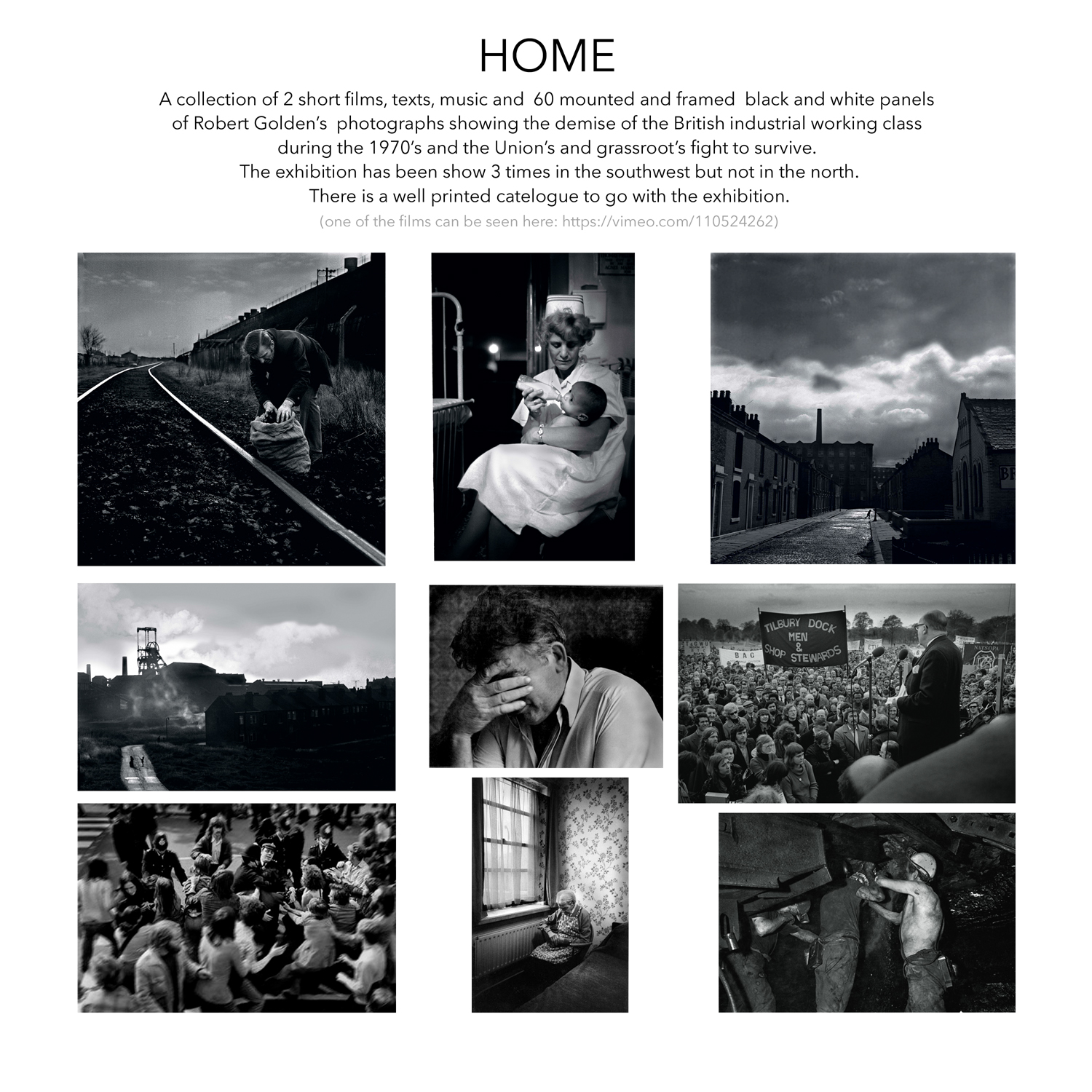 Home is an extensive documentation about the demise of the English industrial working class as a consequence of Neoliberal ideology. It is a result of Robert having created 10 books called 'The People Working Series', published by Penguin's imprint Kestrel. It is also a result of another book of Robert's about the plague of unemployment, called 'Down the Road', published by the Writers and Readers Publishing Cooperative, when John Berger was associated with them.
Robert Golden has produced many photo-stories for magazines, newspapers, (Nova, the Weekend Telegraph, New York Times Book Reviews, the Radio Times, Good Housekeeping and many others) and books (Penguin, Heinemann, Fontana, the Smithsonian in Washington, etc); written/directed over 40 documentaries, 2 award winning feature films and 900 TV commercials. He has written 3 plays, 40 film scripts, 1 novel, poems, and essays about photography, politics and culture. 
Recently he has been teaching young people about Democracy and about photo/film-storytelling for various EU projects, to instigate humane social change.
Skip to content